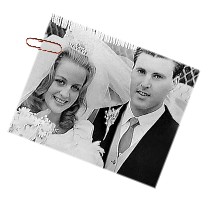 In 1961 his 6th album, Rick is 21, declared to the world that the teenage idol was now a man with a letter less in his name but with a new woman at his side. Kristin Harmon had first met Rick when she was thirteen. In the proceeding years she had become an attractive 16 year old and Rick began to date her. The Nelsons and the Harmons were family friends and the blossoming relationship between the pair was met with approval on both sides. By 1963 they were married and Kris, together with her new sister-in-law June Blair, became the on-screen wives of the Nelson boys. Also that year, Rickís contract with Imperial ended and he signed with Decca Records for a then un-heard of 20 year contract.

In February 1967, the final episode of The Adventures Of Ozzie And Harriet aired. After over 22 years on radio and television and having seen the boys grow from pre-teens to married men, the world said goodbye to the family a generation had grown up with. On top of that his music was no longer selling as well as it had. His first few albums for Decca continued to ride the charts, but the sixties was proving to be a time when many in American music were displaced by the sudden and all consuming rise in popularity of the English sound, led by the Beatles. Like many of his contemporaries, Elvis included, Rick began to find it increasingly difficult to get his songs played on the radio. Subsequently he began to search for new directions to take his music.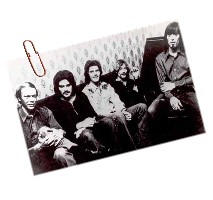 Ironicaly, it was this willingness to not just accept, but embrace change, that kept Rick fresh during this difficult period in his career. Though not as commercially successful as he would have liked, his albums of this period proved to be an important learning curve for Rick in which he experimented with country music and the style of new idols like Bob Dillon. This was also the beginning of Rickís songwriting career. Up to now Rick had mainly left that side of the business to others. There was hardly a lack of good songs sent to him at the time and when you have major talents like Jerry Fuller, Dorey Burnette and Baker Knight penning classics like A Wonder Like You, Lonesome Town and Itís Late, especially for you, who would blame him? But as Rick began exploring different sides of music, he began penning his own classics, such as one of his most poignant tracks Easy To Be Free. Featured on his album Rick In Concert (which was recorded at the Troubador Club in West Hollywood) it was a mature and thought provoking piece of work which heralded the arrival of Rick Nelson and the Stone Canyon Band.
The Stone Canyon Band started out as Tom Brumley, Allen Kemp, Pat Shanahan and Randy Meisner, (Later additions included: Tim Cetera, Steve Love, Denis Larden , Ty Grimes and Jay DeWitt White). They were pioneers of what became known as Country Rock. With two superb albums, Rick Sings Nelson and Rudy The Fifth, Rick had transformed himself completely from the young teen heartthrob of the fifties into the songwriter and lead singer of a credible and ground-breaking band.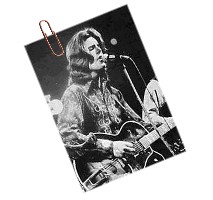 However, the critical raves heaped on these albums was not matched in chart success. This Rick was not the one that America had watched grow up on their T.V. sets. Things came to a head for Rick when he headlined a Rock 'N' Roll revival in Madison Square Garden on October 5th 1971. After performing 12 of his past hits to the 20,000 strong crowd, Rick began to perform his version of the Rolling Stones hit Honky Tonk Woman. Almost immediatley boo's began erupting from the audience who had payed to see the idol of their childhood, not this long haired rocker. Deeply affected by this response, Rick channelled his frustration into what would become his first top ten hit since 1963, Garden Party. The album which followed the release of the single was heaped with critical acclaim and things were finally looking up for Rick Nelson. However subsequent singles failed to reach the top 50. The 1974 album Windfall, shared much the same fate. Then in 1975, Rick's dad, Ozzie, passed away after losing his battle with cancer.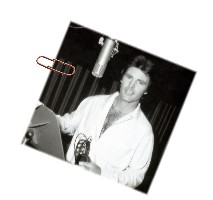 In 1977 Rick and the band signed with Epic and released their final album Intakes. By now the Stone Canyon Band had changed so much that it no longer worked as a unit and they disbanded. Rick's life and career at this time was not going well. His marriage to Kris (which had produced four children) was ending in a bitter battle and his next album, Back To Vienna, was un-released. It was clear that a change of direction was needed and so in 1978, Rick travelled to Memphis with John Beland to record his second Epic album The Memphis Sessions. A labour of love for both men, the album was tampered with by Epic and a furious Rick left the label soon after. (A tampered version of the album was posthumously released to a luke warm reception in 1986.) In 1980 Rick signed with Capitol records for a two album deal. Determined to return to his roots, he recorded what was to be his final studio album, Playing To Win. However once again, commercial success eluded him. [Part 3]